This guide provides recommendations for ACCESS staff and resource providers when integrating with ACCESS identity management services. The goal is to provide a uniform and consistent process for users to sign in across ACCESS web sites.
Apps
Please see the app registration page for details on registering a web application for ACCESS authentication.
Login
Please refer to the following brief style guide for styling the "Login with ACCESS" button on your site. Within this guide you'll find the appropriate styling that is cohesive with the main ACCESS site which uses the ACCESS yellow, dark grey, and Archivo Narrow font (see: Archivo_Narrow-FONT.zip). Adhering to this styling allows the ACCESS brand to remain cohesive and operate within the best practices of UI/web design and development. In a departure from XSEDE, the ACCESS UI team has decided that providing raster-based buttons isn't within the best practice for how we design and develop UI for sites. Instead, buttons and other UI elements should be included as part of the code, according to the following style guide.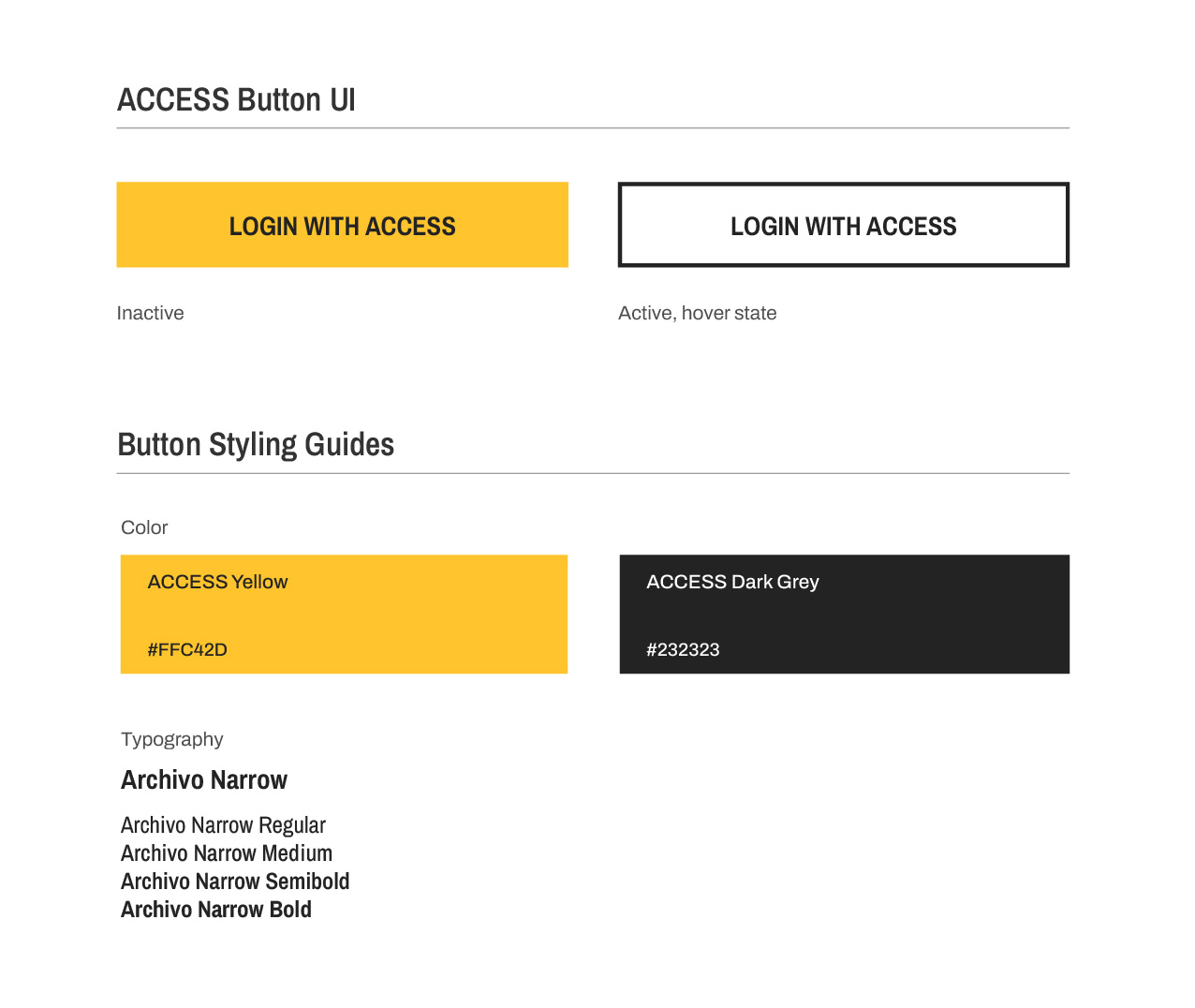 Additional details are provided in Adobe XD.
Links
We recommend the following text/links when incorporating additional ACCESS identity management functionality into your web sites.
Please use the links listed above, and do not link directly to https://registry.access-ci.org.